How to Style Long Hair: 25 Ideas for 2021
Long hair offers numerous styling options, but all too often, we just wake up, run a brush through our hair, and then go about our day.
In search of a way to spruce up your look this year, but don't want to take any inches off of your long, flowing tresses?
We're here to help. Below are some ideas for refreshing your look with long hair!
1. Layers
Layers are in for 2021. This particular look with long, wavy layers that sweep back from the face is popping up everywhere right now. It is simple and easy to maintain, but it can bring texture to your look. It also is ideal for adding some body to your hair since the shorter layers are lighter.
2. Smoothed Out But Messy
Here is a look that features smoothed out, straightened hair, but instead of brushing it out, so it is all flat, you let it fall in a more natural, messy way.
3. Neat, Glossy Waves
Another look for long hair that we are seeing all over the place is this one with smooth, glossy, orderly waves. Refined and classy, it would work equally well at a formal party or a casual day out.
4. Very Long Bob
Here is an interesting layered haircut. The longest layers are very long, falling past the armpits, but the shorter layers are cut in a long bob's classic shape.
5. Long Choppy Layers
Lots of long, choppy, wavy layers add texture to this simple look.
6. Dramatic Middle Part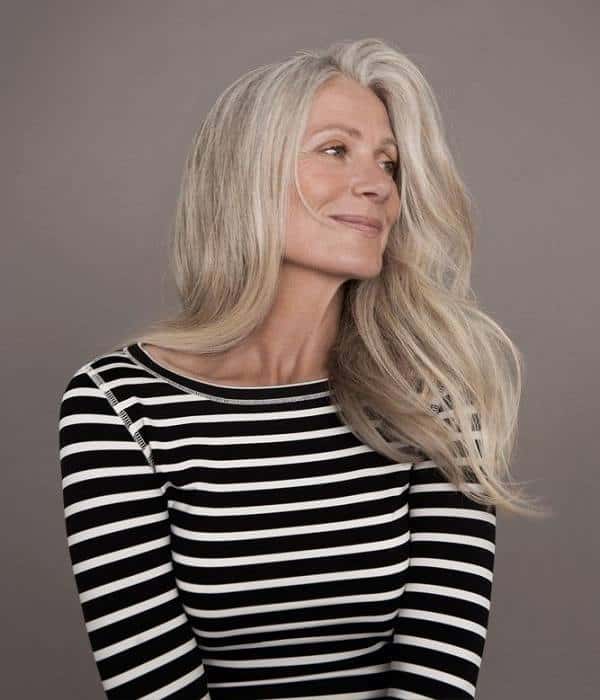 Here is a simple long hairstyle featuring a middle part. But the way the hair is parted gives it lift and body, framing the face and creating a windswept look.
7. Super Straight Long Hair
https://www.hottesthaircuts.com/wp-content/uploads/2020/10/Long-
Even though waves are a big deal in 2021, they are not the only option for long hair. Super straight hair is also going to be popular this year.
We have also noticed that as far as hair colors go, blonde is all the rage right now!
8. Flowing Waves with Long Braids
This look combines the beautiful texture of braids with the body and fullness of loose waves.
9. Choppy Baby Bangs and Long Hair
Like a look that is a bit retro but not old-fashioned?
Consider baby bangs, but with a choppy, modern twist. They complement long hair nicely and frame your face differently from what you are used to. Plus, if you have a hard time cutting your bangs evenly, you'll find the choppy style is forgiving.
10. Long Waves and Side-Swept Bangs
One of the most popular styles of bangs in 2021 is the side-swept variety. They are easy to cut and maintain on your own, making them an ideal choice if you cannot get to the salon because of the pandemic.
11. Voluminous Ponytail
Are you trying to style long, fine hair? One option to give your hair a bit of extra volume is this clever ponytail. It has a slightly messy look, with some of the hairs at the top pulled more loosely so that they poof up.
12. Ombre Hair
Ombre has been in for a few years now, and it isn't going away anytime soon. And with gorgeous gradients like this one, we think that is for the best! The long, perfectly straight hair makes the perfect canvas on which to showcase these graduated colors.
13. Chin-Length, Face-Framing Layers
We are seeing many variations on this look lately. Most of the hair is long, but some layers to either side of the face are cut to around the length of the chin to create a frame.
14. Hair Half-Up, Half-Down
One hairstyle we are seeing making a major comeback in 2021 is this one. Pile part of your hair on top of your head for volume, and then leave the rest hanging down for length.
15. Long Hair With Dense, Choppy Bangs
Previously we showed you some choppy baby bangs to consider, but those aren't the only choppy bangs that are big this year. We also are seeing longer, dense choppy bangs everywhere.
16. Loose Up-Do
While the half-up, half-down look is trending right now, so is a full up-do. Leave the hair loose and slightly messy for more volume.
17. Feathered Long Hair
Feathering is coming back in a big way this year, and we are seeing it on longer haircuts. It can add so much texture to your look!
18. Ringlets
While hardly a low-maintenance look, for a special occasion, long ringlets can be incredibly glamorous. It takes time and talent to pull off this look, but it can be worth it for a special occasion.
19. Super Long Choppy Bangs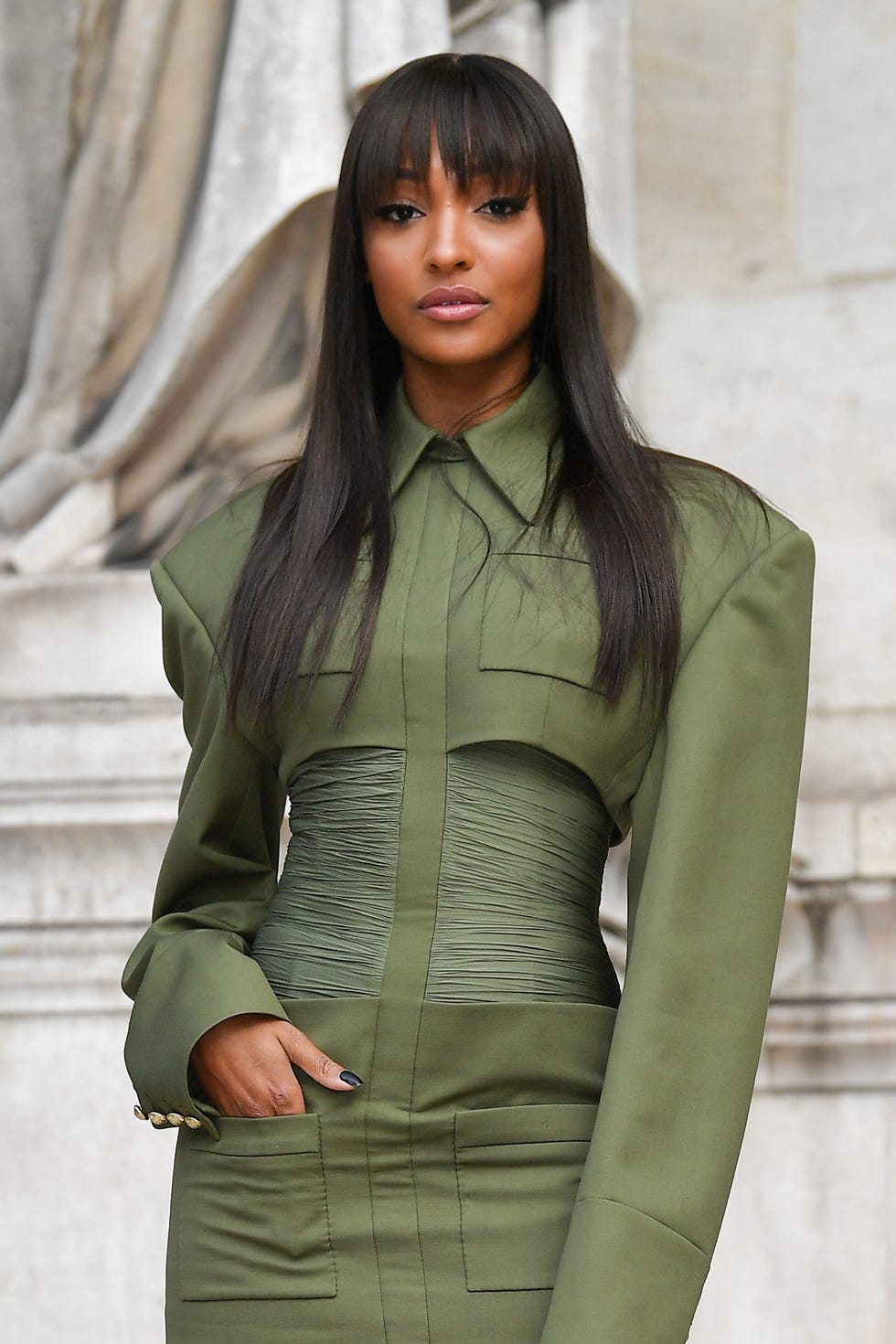 Modeled here by Jourdan Dunn, these bangs are extra long, reaching down to her eyelids. The look is choppy, thus easy to cut, but unabashedly sophisticated.
20. Long Hair With Flipped-Up Ends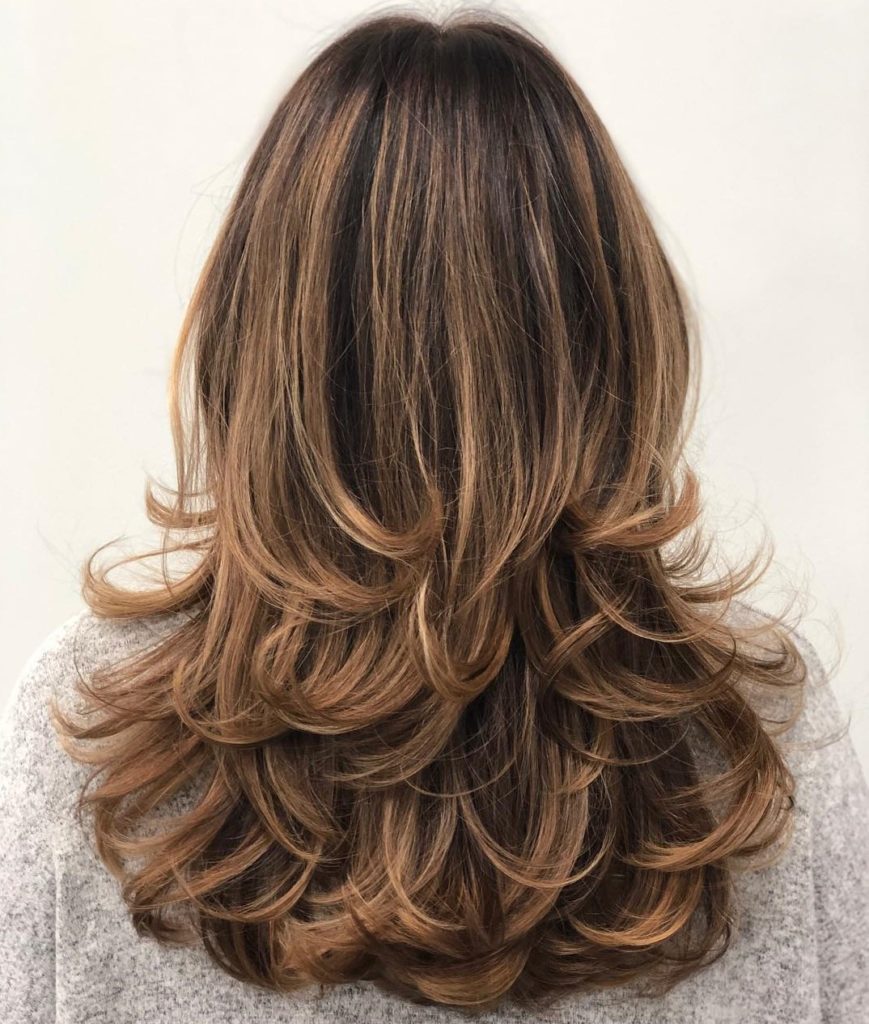 As simple as this hairstyle is, it is mesmerizing. The ends of the layers are all flipped upward, creating a ton of texture where they cascade over the shoulders and back.
21. Beaded Braids
Here is something completely different: beads braided through hair. It is absolutely gorgeous and utterly groundbreaking. If you want to dazzle your friends with a look that is totally new to them, this is how to do it.
22. Side Braid
Here is a side fishtail braid. We are seeing a lot of braids this year and a lot of side stuff (side-swept bangs, side braids, side buns, etc.).
23. Serious Curls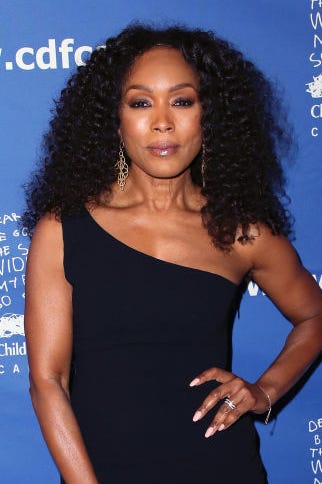 Angela Bassett here is showing off some amazing body in these stunning curls! They frame her face beautifully for a simple, elegant look.
24. Triangle Bangs
https://www.toptrendsguide.com/wp-content/uploads/2020/03/Triangle-
This edgy retro look isn't easy to do on your own, but if you can manage it, you are sure to grab attention. It can create a beautiful frame for your face and make a bold statement everywhere you go.
25. Box Braids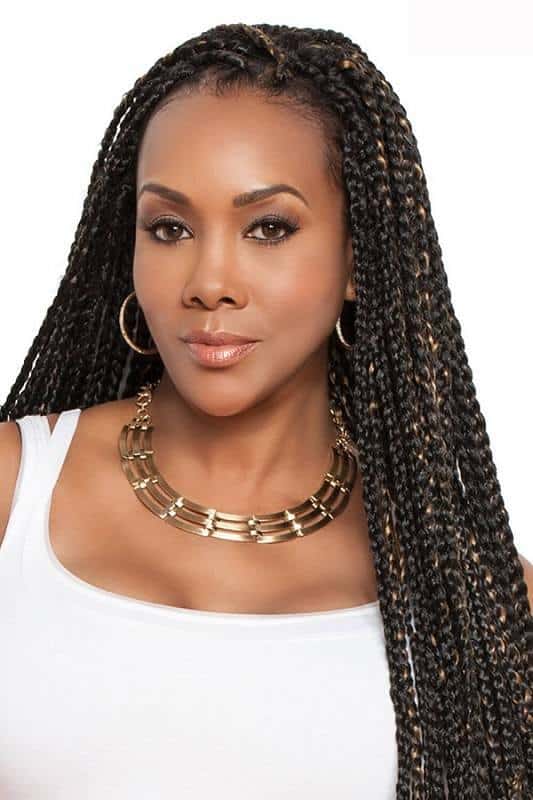 During a year when braids are in, there has never been a better time to rock box braids.
Enjoy Styling Your Long Hair
Now you have some ideas for how you can update the look of your long hair this year. These hairstyles can help you frame your face in a fresh way and express different aspects of your personality. Have fun styling your long hair!